A Christian math teacher in the United Kingdom has been banned from teaching indefinitely by the government for "misgendering" a student and expressing his Christian beliefs on marriage and homosexuality.
The Teaching Regulation Agency ("TRA"), under the Department of Education, ruled this month that Joshua Sutcliffe was guilty of "unacceptable professional conduct" and "bringing the teaching profession into disrepute" and subsequently barred him from the teaching profession.
The ruling is believed to be "the first of its kind," the legal organization supporting the teacher says.
The 32-year-old previously taught math at Cherwell School out of Oxford in 2017 when an ordinary conversation in his class led to him getting fired.
CHRISTIAN TEACHER LOSES JOB AFTER REFUSING TO DECEIVE PARENTS ON KIDS' GENDER TRANSITIONS: 'FROM THE DEVIL'
Sutcliffe recalled to Fox News Digital how he had congratulated a couple of students on solving a problem one day in class. He had only addressed one of these students previously by name. "But on this day I congratulated her and her friend for some good effort by saying, 'Well done, girls.' And that in her mind was a misgendering," he said.
Although he apologized to calm the student, the student's parent filed a complaint with the school and Sutcliffe was put on leave for a week.
The teacher said he wished the incident could've been dealt with privately between himself and the family but the school's disciplinary action forced him to go to the press on the matter. He was dismissed by the school and later settled his legal case against his employer out of court.
After transferring to a Catholic school in North London the next year, Sutcliffe found himself in trouble again over gender issues.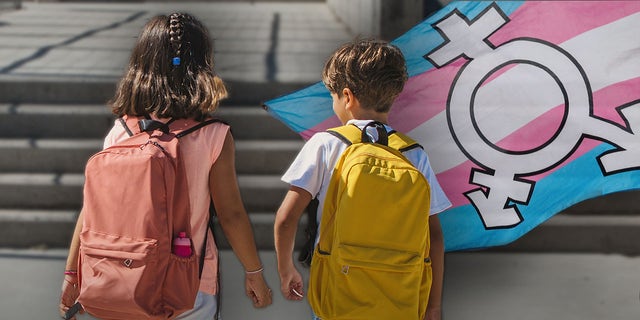 KANSAS TEACHER WINS $95,000 AFTER SCHOOL PUSHED HER TO 'DECEIVE' PARENTS ABOUT STUDENTS' GENDER IDENTITY
A student accused him of showing a Prager University video from conservative personality Allie Beth Stuckey talking about masculinity. Sutcliffe denied that he had showed the video, saying he had suggested students could look it up and watch outside of class.
The panel ruled that the teacher had "failed to consider the potential adverse effect on these pupils, and that in doing so, he had acted unprofessionally," by allegedly showing the video to the class.
While Sutcliffe disputed this, he also argued there was nothing controversial about the video. "To me, it was very mild," he said.
The TRA panel listed other "unprofessional behavior" in their ruling against Sutcliffe, saying he had told students he was against gay marriage and had directed students to watch his personal YouTube channel where he made statements against Islam as a religion. Sutcliffe denied these allegations to the panel and told Fox News Digital that he made comments about Biblical marriage during a campus Bible club meeting.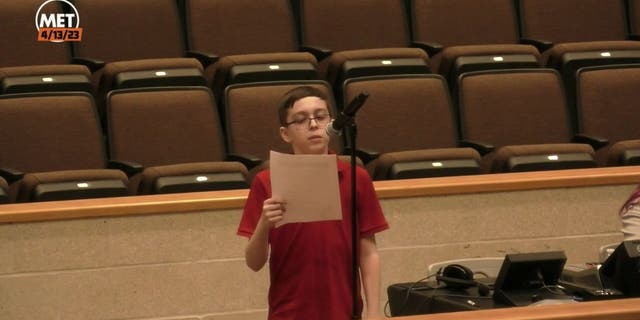 UK MAN FINED FOR SILENTLY PRAYING OUTSIDE ABORTION CLINIC: REPORT
Sutcliffe said teachers in the UK are encouraged to support "one view" on gender and sexuality, "And, obviously, if you don't conform to that, then, you know, look what happens."
People who disagree with the prevailing views on gender are pressured to stay silent, he argued. "There's really just one view allowed, and it's certainly not a Christian view."
The Christian teacher says he will appeal the decision by the TRA panel to a high court. If he doesn't win his appeal, he could be barred from teaching for life. However, he is hopeful a high court will uphold his religious freedoms.
The Christian Legal Centre, an advocacy group supporting Sutcliffe, said the ruling sends a chilling message that Christian teachers are unwelcome to express their beliefs.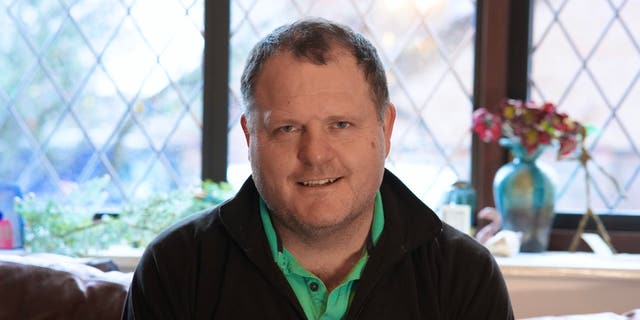 "This ruling sends a clear message that Christian teachers can no longer express their beliefs in the teaching profession. If you are, you will be hounded out and barred from being in the classroom," Andrea Williams, chief executive of the Christian Legal Centre said in a press release.
Williams said Sutcliffe became a "marked man" for defending his religious beliefs.
"The TRA has targeted an exceptional teacher because his Christian beliefs do not fall in line with the prevailing secular orthodoxy which will not tolerate any dissent," the statement continued.
"For loving Jesus, speaking truth in his personal time, and responding to questions from students on the Christian faith, he has been hounded out of the teaching profession. Joshua will appeal, and we will stand with him for as long as it takes to get justice," the legal group said.
Read the full article here