A Seattle business owner blamed the city council for enabling criminals as his family's two stores struggle to stay afloat following 11 break-ins last year.
"I think we'd give up at some point," Yukon Trading Company owner Kevin Rinderle told Fox News. "It's exhausting." 
Washington Retail businesses lost over $2.7 billion in theft in 2021, the second-highest in the nation per capita, according to the Retail Industry Leaders Association. The Seattle City Council, meanwhile, annually slashed millions from the police department's budget from 2020 until this year, while crime hit an all-time high in 2022, law enforcement data show.
"That's been the problem," Rinderle said. "Our city council is anchored extremely far to the left." 
SEATTLE BUSINESS OWNERS STRUGGLE AFTER 11 BREAK-INS. WATCH:
WATCH MORE FOX NEWS DIGITAL ORIGINALS HERE
"There's no shortage of stuff that has to get done on a day-to-day basis" as a business owner, he added. "So when things come at you out of left field or things you don't have the ability to prepare for like crime, theft and break-ins and property damage, it really sets you back."
Rinderle bought his outdoor retail store and moved it to Seattle around 15 years ago. His wife became the co-owner of her family's retail store, Queen Anne Dispatch, in 2006. 
SMALL BUSINESSES PAY ULTIMATE PRICE AS CRIME WAVE CONTINUES BATTERING COMMUNITIES ACROSS THE NATION
Between their two stores, the Rinderles endured 11 break-ins in 2022. From merchandise, inventory, properly destruction and time dealing with the damages, Rinderle said they have spent several hundred dollars as a result.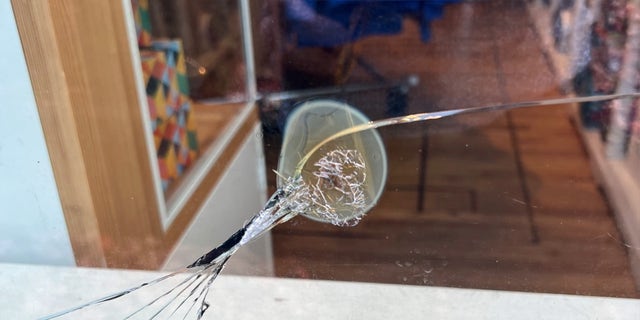 "I've purposely not really added it all up because I don't want to know," Rinderle said. "It's just sort of a fact of life in Seattle right now."
The Seattle business owner added to his costs by spending more money to protect his property against theft. He installed bulletproof glass, switched locks and upgraded their security systems. His wife has kept two windows boarded up at her store.
SEATTLE BUSINESS OWNERS LEFT TO FEND FOR THEMSELVES ON CRIME TAKE MATTERS INTO THEIR OWN HANDS
"We certainly sleep better at night just having wood over the windows," Rinderle said. "But that doesn't inspire a lot of desire to come visit us when it looks like a crime scene." 
Retailers nationwide have seen a jump in external theft, including organized retail crime, costing $94.5 billion in 2021, a nearly $4 billion jump from the year prior, according to the National Retail Federation. That rose again in 2022 to nearly $100 billion.
Another Seattle business owner, Dunn Lumber CEO Mike Dunn, previously told Fox News that the city's police department said organized theft rings started recruiting homeless people to break into stores and steal merchandise. Rinderle said he followed criminals from his store to nearby homeless camps and watched them try to sell his stolen property.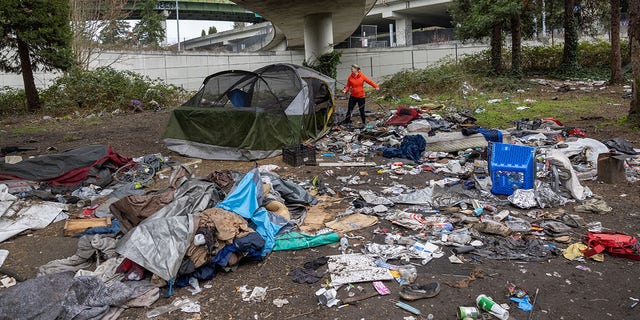 "It wouldn't surprise me that there's more organized criminal masterminds that are setting up organizations and enlisting some of the more distraught folks in homeless camps to make it easy for them," he said.
HOW ORGANIZED RETAIL CRIME BECAME A $100 BILLION PROBLEM THAT IS GROWING 'DRAMATICALLY'
Rinderle blamed Seattle's "extremely far-left" city council for enabling organized crime. He said calls to slash 50% of the police department's funding in 2020 and anti-cop rhetoric has fostered a relaxed mentality on crime. 
The small business owner said he hoped November's elections would bring more moderate city council candidates to the forefront. 
A city council's normal priorities, which should be the health, safety and well-being of citizens and businesses, "is not high on the priority list" for Seattle, Rinderle said. "So just moving that back even just to the center-left would be a dramatic improvement to how the city's run."
Seattle City Councilmember Lisa Herbold told Fox News in a statement that "complex problems like crime should not be oversimplified."  
"Claims that the rise in violent crimes has occurred as a result of criminal legal system reform pursued by policymakers, ignores the data that shows murders increased in both cities run by Democrats and Republicans at a nearly equal rate with some red states having the highest murder rates," she continued. "'Viewpoints' don't increase crime; and the idea that Seattle City Councilmembers have 'acted' to change the laws that are enforced is unfounded."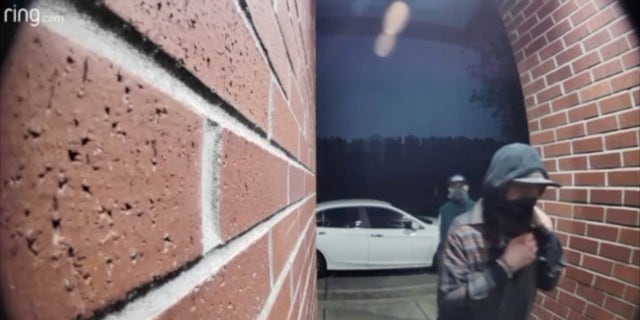 The Rinderles have considered relocating because of the crime but would prefer to stay in the Emerald City where they established their businesses more than a decade ago. But some small businesses owners in Seattle have already been forced to close down. 
"They have poured their heart and soul and their life into these small businesses," Rinderle said. "Even if they wanted to, they might not be able to keep going, and so it's a big bummer. Those are the stores that make your community some place that you want to live."
To hear more from a Seattle business owner on crime, click here. 
Read the full article here