Josef Newgarden passed Marcus Ericsson on the final lap of the Indianapolis 500 to win the race Sunday, and after he crossed the start-finish line, he parked his car and raced toward the grandstand.
Newgarden started to climb the catch fence but slipped underneath and went right into the crowd. The fans went wild and several people took out their phones to record the moment.
After he celebrated in Victory Lane, he explained what he was thinking going into the crowd.
"I've always wanted to go into the crowd here in Indianapolis," Newgarden told NBC Sports. "I've seen people go up into the fence. I wanted to go through the fence. I wanted to celebrate with the people. I just thought it would be so cool to be in that energy because I know what that energy is like on race day. 
JEWEL'S TWIST ON NATIONAL ANTHEM AT INDIANAPOLIS 500 FAILS TO RESONATE WITH FANS, PANNED AS 'DISRESPECTFUL'
"This was a dream of mine. If this was ever going to happen, I wanted to do that."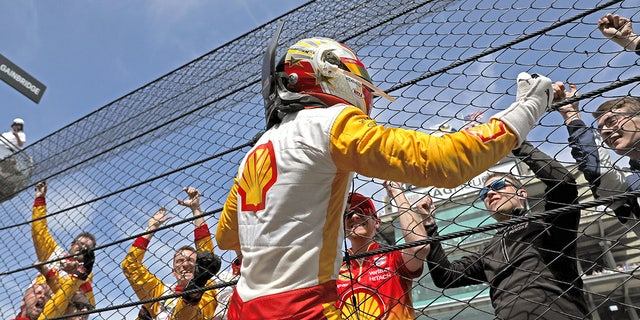 It was Newgarden's first-ever win at the Indy 500. He needed to make a shrewd move and pass Ericsson on the final lap to pick up the win.
Ericsson was trying to become the first back-to-back winner since Helio Castroneves did it in 2001 and 2002.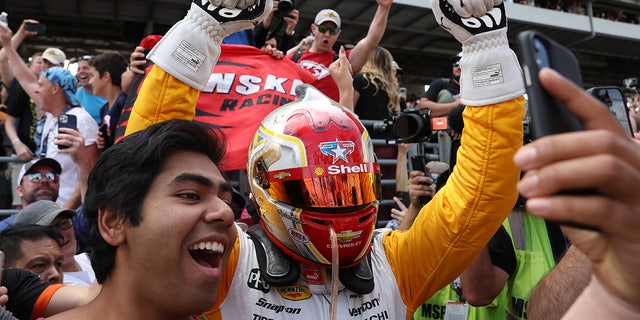 Newgarden has two wins on the year. He won in Texas earlier in the season.
Read the full article here