Kate Beckinsale wasn't shy about responding to fans on social media who speculated her youthful appearance at the Cannes Film Festival was helped by plastic surgery or fillers. 
"Please tell me you had a facelift because it's not possible to be this gorgeous at 50," one person wrote after the "Underworld" actress shared photos from a red carpet appearance in Cannes last week on her Instagram page Monday. 
In the post, the 49-year-old called her light green Zuhair Murad jumpsuit featuring a train her "dream dress" while reminiscing about her first appearance at the French awards show in 1993 when she said she wore "scuffed steel toe capped Dr Martens." 
"Both magical," she wrote. 
KATE BECKINSALE'S IQ MAY HAVE BEEN A 'HANDICAP' IN HER CAREER': 'IT'S REALLY NOT HELPFUL'
Beckinsale added that she has not done anything to her face besides facials. 
"no threads no thread lift no Botox no laser no nose job no filler," she commented. "I do have facials with prp to boost collagen and micro current for skin tightening and oxygen. I probably would try laser but I'm a bit scared . Haven't so far ." 
She defended herself after another commenter suggested she was lying about having anti-aging help. 
"Lol why do Celebrities have to deny their face procedures? Just dont lie about it ..she still looks great!" the person wrote.
The "Pearl Harbor" actress slammed the commenter, writing, "I haven't had a facelift or filler or Botox. I'm not lying and I don't have to accept people accusing me of things I haven't done."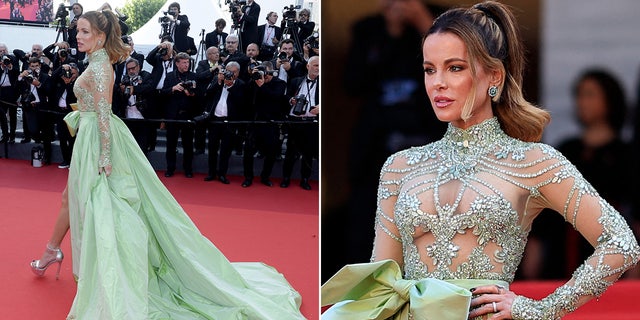 But yet another commenter refused to believe her looks are natural.
"Maybe not surgery but definitely filler in that face…whatever happened to aging naturally..so sad," the social media user wrote 
Beckinsale responded, "no filler either don't be sad for me. X." 
The "Serendipity" star had plenty of people complimenting her appearance, including celebrity friends like Adam Lambert, who called her "Stunnnnning;" Kate Couric, who wrote Wow!!!!!;" and Debi Mazar who left three heart emoji. 
Two years ago, she discussed her discomfort with Botox, denying she'd tried it at the time. 
"I haven't had any," she told The Sunday Times. "I'm not against people having it. [But] I do get pissed off. It's sort of a given that I've had it, which I just literally haven't."
She explained that she's "frightened of paralyzing my face. My mum's voice is in my head, very loud, at all times. My mum wouldn't even get a facial, she is suspicious of anything like that, and looks f—ing radiant and amazing. I know if I did do Botox, I'd be the one that would get the droopy eye, and my mum would go, 'I f—ing told you! See? You should never do that.'"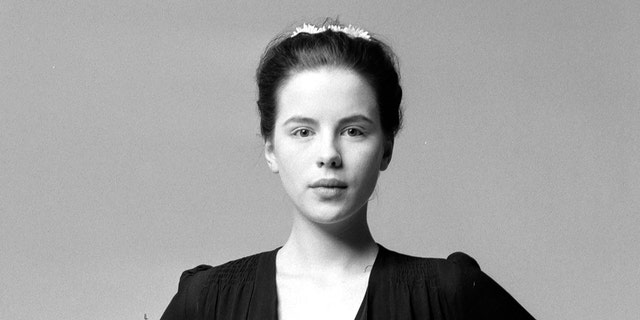 She said at the time she likes "vampire facials" and said her entire family is on the "younger-looking side. Even my dog is nine and looks like a puppy.
"People started trying to worry me about turning 40 when I was turning 33. If you overload it like that, you're going to make the person not give a s—."
Read the full article here