Miss Oregon USA is headed to space.
Manju Bangalore recently spoke with Fox News Digital about her lifelong dream to become an astronaut, saying she has "wanted to be an astronaut since [she] was 4 years old" and heard about Kalpana Chawla, the first Indian woman to go to space. She is now one step closer to achieving her goal.
"I got selected by a company called ZERO-G, and they've been in operations for almost 20 years, and they are bringing me on as the first Miss USA State queen to do a zero gravity flight. So I'm going to be bringing the sash, my crown, and floating in weightlessness on their flight," she said. "I'm really excited because this is part of their influencer program, and so I'm going to be one of their first influencers to also do this."
The flight will take place on Aug. 19 in Oakland, California. Bangalore explained to Fox News Digital that this is one of two ways to experience zero gravity – the other way being in a modified aircraft here on Earth.
MISS AMERICA 2023 WINNER, MISS WISCONSIN GRACE STANKE, REFLECTS ON HER SHOCKING WIN: 'JUST ABSOLUTE CHAOS'
During her flight, Bangalore will experience both weightlessness and "the opposite of weightlessness," also known as hyper-gravity, "which is about 1.8 times the gravity here on Earth." While the feeling of weightlessness will not last very long, Bangalore is still very excited.
"We're going to be about at 25,000 feet in altitude, and we're going to be doing a parabolic flight, which is basically a series of arcs up and down," Bangalore explained. "At the top of each of these arcs, you experience weightlessness for about 30 seconds. And so we're going to be doing about 15 of these arcs."
"For the totality of the flight, you experience zero gravity for about 8 minutes," she continued. "That doesn't sound like a lot, but on the first American human spaceflight in the history of this country, we sent Alan Shepard up for 8 minutes of zero gravity, so it's the same amount of time that the first American astronaut experienced zero gravity."
MEXICAN BEAUTY PAGEANT CHALLENGES STANDARD OF BEAUTY
Getting to where she is now has not been an easy road for Bangalore, as she struggled to find an internship, saying she "applied to over 100 of them and got rejected from every single one." Things were looking bleak until one day NASA reached out and helped her get placed somewhere, which she called a "dream come true."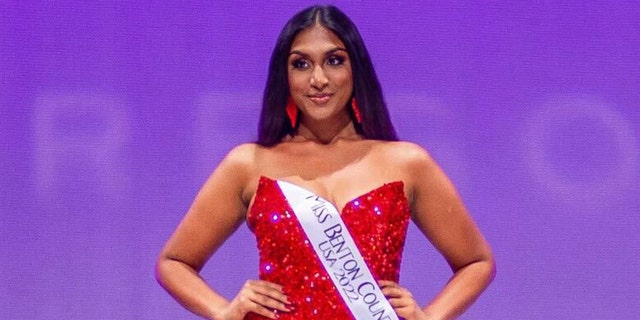 She ended up doing a number of internships at Johnson Space Center in Houston, where she "worked on the cockpit displays of the Orion spacecraft that is going back to the moon." She is now involved with an institute which she hopes will "one day go to space with a commercial space company."
"I really want to do research in space. I wanted practice by doing research in microgravity or zero gravity and then end up getting trained as a mission specialist to do research in space," Bangalore said. "That's really important to me because so many research projects that have been done in space have applications here on Earth from cancer research to agriculture and biology."
Bangalore has a background in physics and math and considered working on the Orion spacecraft an honor, "because the astronauts have been the heroes of [her] entire life," and to be working so closely with them on a daily basis and have them become her mentors "was surreal."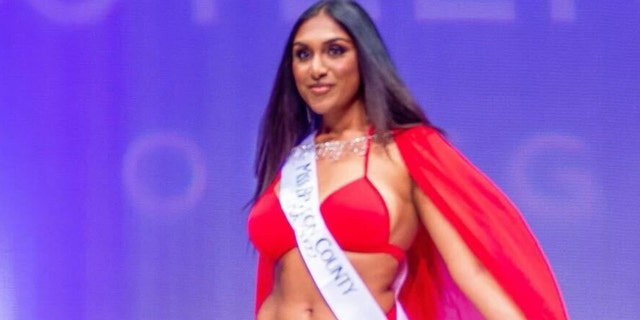 One of Bangalore's missions as Miss Oregon is to show young girls they can be anything they want to be and do not have to focus solely on one dream. She is even releasing a children's book called "You Can Be All The Things You Want To Be," to show children that "humans are limitless."
"For my entire life, I've been told that I have to focus and that I have to only pursue one thing," she said. "While I'm also a physicist, an aspiring astronaut, and also assigned actor, I'm a Sports Illustrated swimsuit model, I'm a nonprofit founder and Miss Oregon USA."
Becoming Miss Oregon USA was a big deal for Bangalore, as she has been competing in pageants for the past 10 years, and this was not the first time she competed to be crowned Miss Oregon USA.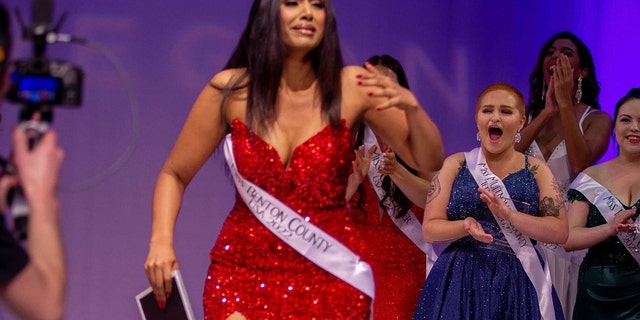 "I competed at Miss Oregon USA three times, and I never made top five," Bangalore said. "This was the first time I made top five. I answered my question, and then they start narrowing it down. Fourth runner-up, third runner-up. And you're waiting to hear your name is the winner."
"I was holding hands with my first runner-up, and they said my name as the new Miss Oregon USA, and I fell to the floor," she continued. "It was such an incredible experience that I'm so honored to have this year to serve my community and my state."
Read the full article here