The ending of an SEC game turned ugly on Saturday night after Florida's quarterback took a knee, yet was still hit.
Graham Mertz kneeled to officially ice unranked Florida's 29-16 win over No. 11 Tennessee. However, it wasn't the occasional knee, as Mertz tried to waste some clock first (it was 4th and 16, and there were nine seconds left).
But nonetheless, members of Tennessee's defensive line still tried to burst through the trenches.
When it really became clear that Mertz was set to kneel, defensive lineman Omari Thomas made contact with the quarterback.
It looked as if Thomas was going for a tackle at first, but realized at the last second it wasn't a good idea. Despite throwing his hands up in order to stop himself, it was too late.
Thomas made contact, Mertz fell to the grass, and the Gators offensive line was not amused.
Two Gators went up to Thomas to confront him, and another lineman, Damieon George Jr., shoved the Volunteer.
After that shove, Florida's Micah Mazzccua and Tennessee's Kamal Hadden squared up, and they each appeared to swing at one another.
There was more pushing and shoving in a nearby pile.
George was initially flagged for unsportsmanlike conduct, and Thomas for targeting.
PLAYERS FROM COLORADO, COLORADO STATE GET INTO PREGAME SKIRMISH
The brouhaha occurred near the Florida bench, so there was an awful lot of blue trying to separate players from one another.
Trevor Etienne ran for a career-high 172 yards and a touchdown, and Montrell Johnson scored twice in the Gators' victory.
The Volunteers have now lost 10 straight games in The Swamp, last winning in 2003.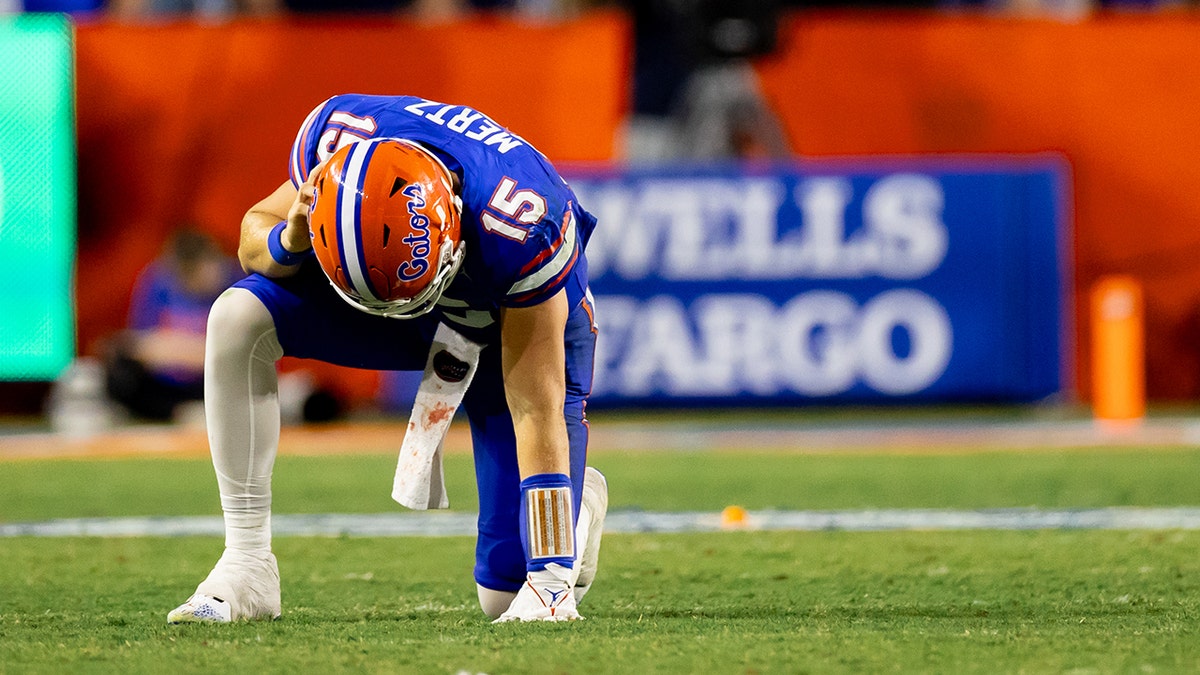 Florida hosts Charlotte next week, while Tennessee, who figures to drop in the polls, will host UTSA.
The Associated Press contributed to this report.
Read the full article here