The world's No. 6-ranked women's tennis player, Coco Gauff, is in Paris competing in the French Open in search of her first career Grand Slam championship
When she is not traveling, she makes her home in South Florida, home to her favorite NBA team, the Miami Heat. 
On Monday, the Heat defeated the Boston Celtics in Game 7 of the Eastern Conference finals to punch their ticket to the NBA Finals.
During a media session Tuesday at Roland Garros, Guaff revealed that, during the regular season, Heat star Jimmy Butler extended an invitation to her to watch the Heat play in the Finals.
Gauff noted that she informed Butler she would be busy with tennis during the majority of the NBA playoffs.
"I said, 'I won't be here,'" Gauff said of her response to Butler. "'I'll be in Madrid and then Rome and then France.' And then he said, 'OK, when we make the Finals, let me know if your family wants some tickets.' So this was before we were even in the playoffs."
MIAMI HEAT STAR JIMMY BUTLER GOES VIRAL FOR STORY ABOUT HOW HE FELL IN LOVE WITH COUNTRY MUSIC OVER A PRANK
Per Gauff's timeline, Butler promised Finals tickets in April, which is before the Heat had secured a spot in the postseason.
"I was like, 'Oh, we're going. We're going to the Finals,'" Gauff continued. "So that's my 'Jimmy Butler story.' He pretty much said we were going to the Finals before we even qualified for the playoffs, and I just really like that mentality."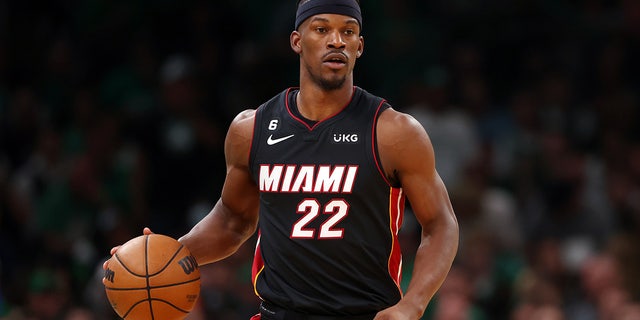 Miami entered last season's playoffs as the No. 1 seed in the Eastern Conference. But the team finished with a 44-38 record this season and lost its first play-in game to the Atlanta Hawks. After the Heat defeated the Chicago Bulls in its next play-in tournament matchup, it entered this year's postseason as the eighth seed.
Since then, the Heat have knocked No. 1 seed Bucks, the No. 5 seed Knicks and the No. 2 seed Celtics out of the playoffs. The Heat now play the Denver Nuggets in the NBA Finals, starting June 1.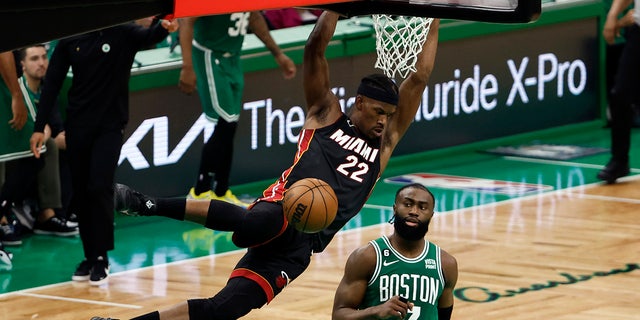 Only one other No. 8 seed has advanced to the NBA's championship round, the 1999 Knicks.
Although Butler and the Heat have now officially qualified for the Finals, it still remains unclear if Guaff will be able to catch a game. She won her opening-round match at the French Open. She is scheduled to face Austria's Julia Grabher in the second round Thursday.
If Gauff advances to the French Open final, she would take center court June 10. The Heat are scheduled to host Game 4 June 9.
Read the full article here