Members of OpenAI's board of directors have re-opened talks with Sam Altman to negotiate the terms of his potential return to the startup he co-founded, days after firing him as CEO, according to a new report.
Sources told Bloomberg that at least one OpenAI board member, Adam D'Angelo, is in discussions with Altman, and that talks also involve some investors in the artificial intelligence company who want to see the former chief executive reinstated.
WHAT TO KNOW ABOUT OPENAI'S NEW INTERIM CEO EMMETT SHEAR
The purported revelation comes as OpenAI, which developed popular AI chatbot ChatGPT, remains in disarray after Altman's abrupt termination on Friday. It also marks at least the second time OpenAI board members have held talks with Altman since his departure, after he returned to the company's headquarters on Sunday for negotiations that ultimately broke down.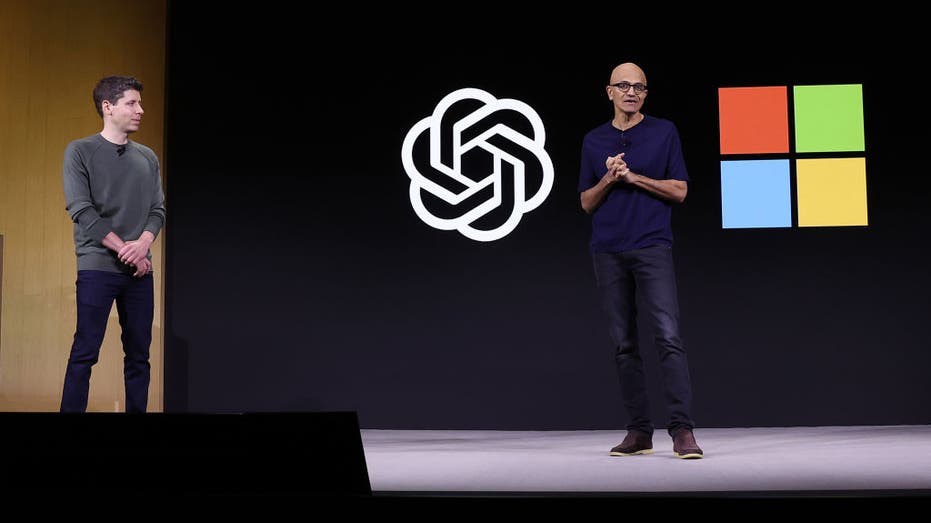 Ticker
Security
Last
Change
Change %
MSFT
MICROSOFT CORP.
373.07
-4.37
-1.16%
Since then, Microsoft has already hired Altman and OpenAI co-founder and President Greg Brockman to lead a new advanced AI research team at the tech giant, and nearly all of OpenAI's 770 or so employees have signed a letter threatening to leave for Microsoft, too, unless Altman is brought back and OpenAI's board members step down.
CAN OPENAI SURVIVE THE TURMOIL?
Microsoft is the majority shareholder in OpenAI's for-profit operation, and has invested some $13 billion in the startup.
Meanwhile, some OpenAI investors are reportedly considering suing the board over its actions.
Although OpenAI is currently in turmoil, the company is reportedly working to stabilize the situation. OpenAI President of Global Affairs Anna Makanju sent an internal memo to staff saying management is in "intense discussions" with Altman, interim CEO Emmett Shear, and the board to unify the company, according to Bloomberg.
Read the full article here